Updated: 12-Mar-19 09:20 ET


Updated: 12-Mar-19 09:20 ET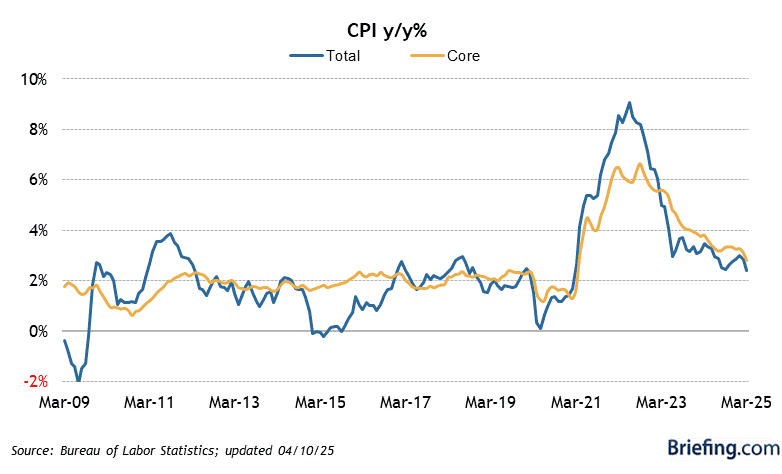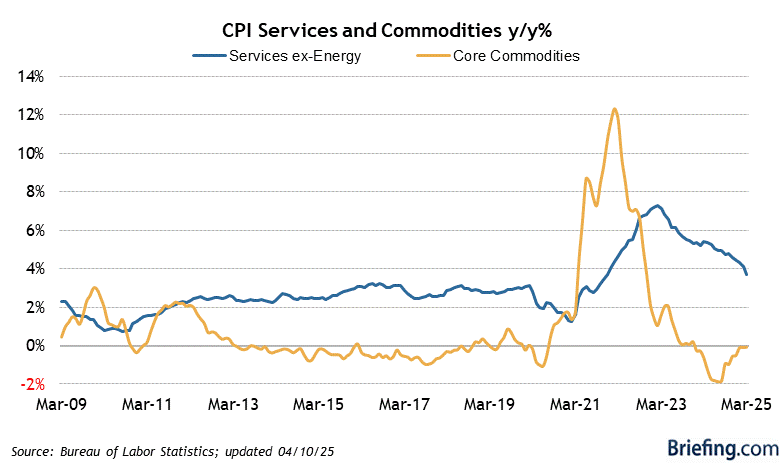 Highlights
Total CPI was up 0.2% month-over-month in February, as expected, while core CPI, which excludes food and energy, was up only 0.1% (Briefing.com consensus +0.2%).
Key Factors
A 0.4% increase in the food index, which was the largest since May 2014, and a 0.4% increase in the energy index, which was driven by a 1.5% increase in the gasoline index, factored prominently in the uptick for total CPI.
The Shelter Index, meanwhile, was up 0.3%, yet core CPI was subdued on account of declines in other indexes like New Vehicles (-0.2%) and Used Cars and Trucks (-0.7%).
The Medical Care Index increased 1.7% over the last 12 months, supported by a 2.0% increase in the Hospital Services Index. The Prescription Drugs Index, however, fell 1.2%.
Big Picture
The key takeaway from the report is that inflation trends for total CPI and core CPI both moved lower on a year-over-year basis. Total CPI was up 1.5%, versus 1.6% for the 12 months ending in January, whereas, core CPI was up 2.1%, versus 2.2% for the 12 months ending in January. The disinflation will indeed keep the Fed in a patient state of mind.
| | | | | | |
| --- | --- | --- | --- | --- | --- |
| Category | FEB | JAN | DEC | NOV | OCT |
| All Items | 0.2% | 0.0% | 0.0% | 0.0% | 0.3% |
| Food and Beverages | 0.4% | 0.2% | 0.3% | 0.2% | 0.0% |
| Housing | 0.2% | 0.2% | 0.3% | 0.2% | 0.3% |
| Equivalent Rent | 0.3% | 0.3% | 0.2% | 0.3% | 0.3% |
| Apparel | 0.3% | 1.1% | 0.0% | -0.6% | 0.2% |
| Transportation | 0.1% | -1.3% | -1.5% | -1.0% | 1.0% |
| Vehicles | -0.6% | 0.1% | -0.1% | 0.9% | 0.7% |
| Motor Fuel | 1.5% | -5.5% | -5.8% | -5.2% | 2.7% |
| Medical Care | -0.2% | 0.2% | 0.3% | 0.4% | 0.2% |
| Educ and Commun | 0.2% | 0.2% | 0.1% | -0.5% | -0.1% |
| Special Indices | | | | | |
| Core | 0.1% | 0.2% | 0.2% | 0.2% | 0.2% |
| Energy | 0.4% | -3.1% | -2.6% | -2.8% | 2.1% |
| Services | 0.1% | 0.2% | 0.3% | 0.2% | 0.2% |