Updated: 13-Oct-17 09:47 ET


Updated: 13-Oct-17 09:47 ET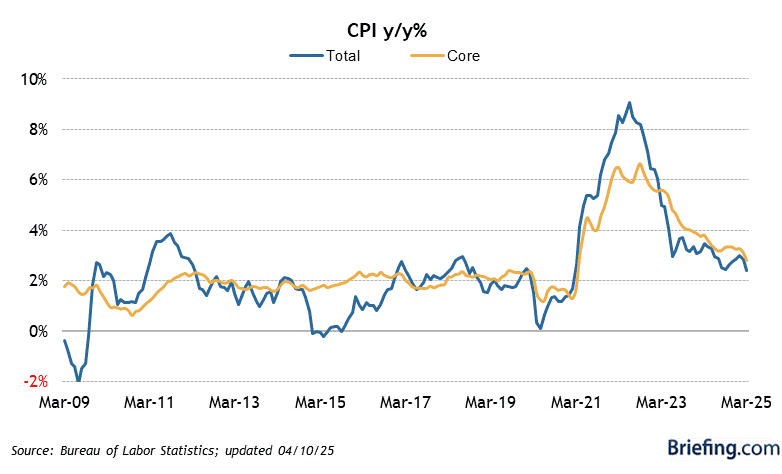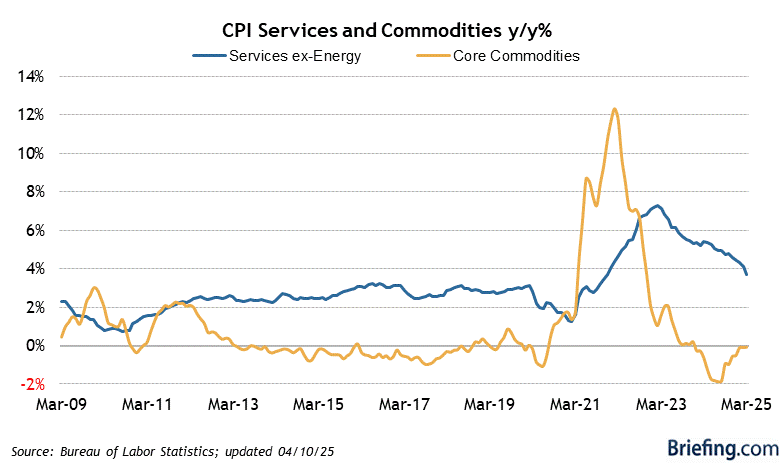 Highlights
The CPI report featured a 0.5% increase in total CPI (Briefing.com consensus +0.6%) and a 0.1% increase in core CPI, which excludes food and energy (Briefing.com consensus +0.2%).
The gasoline index increased 13.1% and accounted for about three-fourths of the increase in total CPI.
Key Factors
The shelter index increased 0.3% in September after increasing 0.5% in August. That jump helped offset declines in the indexes for new vehicles, household furnishings, medical care, and used cars and trucks.
The food index rose 0.1% in September, the same increase as in August. The food away from home index increased 0.3% while the food at home index was unchanged.
Big Picture
The headline numbers were a little softer than expected, which will create some chatter that they could sway the Fed into thinking that it would be prudent to hold off on a rate hike at its December meeting.
The key takeaway from our vantage point, though, is that the September CPI report hasn't run afoul of the Fed's price stability mandate. To that end, total CPI is up 2.2% year-over-year, versus 1.9% in August, and core CPI is up 1.7% for the fifth month in a row.
| | | | | | |
| --- | --- | --- | --- | --- | --- |
| Category | SEP | AUG | JUL | JUN | MAY |
| All Items | 0.5% | 0.4% | 0.1% | 0.0% | -0.1% |
| Food and Beverages | 0.1% | 0.1% | 0.2% | 0.0% | 0.1% |
| Housing | 0.2% | 0.4% | 0.1% | 0.1% | 0.2% |
| Equivalent Rent | 0.2% | 0.3% | 0.3% | 0.3% | 0.2% |
| Apparel | -0.1% | 0.1% | 0.3% | -0.1% | -0.8% |
| Transportation | 2.8% | 1.4% | -0.1% | -0.7% | -1.4% |
| Vehicles | -0.4% | -0.1% | -0.4% | -0.2% | -0.1% |
| Motor Fuel | 13.1% | 6.3% | 0.0% | -2.8% | -6.4% |
| Medical Care | -0.1% | 0.1% | 0.4% | 0.4% | 0.0% |
| Educ and Commun | 0.1% | -0.1% | -0.1% | 0.0% | 0.0% |
| Special Indices | | | | | |
| Core | 0.1% | 0.2% | 0.1% | 0.1% | 0.1% |
| Energy | 6.1% | 2.8% | -0.1% | -1.6% | -2.7% |
| Services | 0.2% | 0.3% | 0.2% | 0.2% | 0.2% |