Updated: 15-Nov-17 09:48 ET


Updated: 15-Nov-17 09:48 ET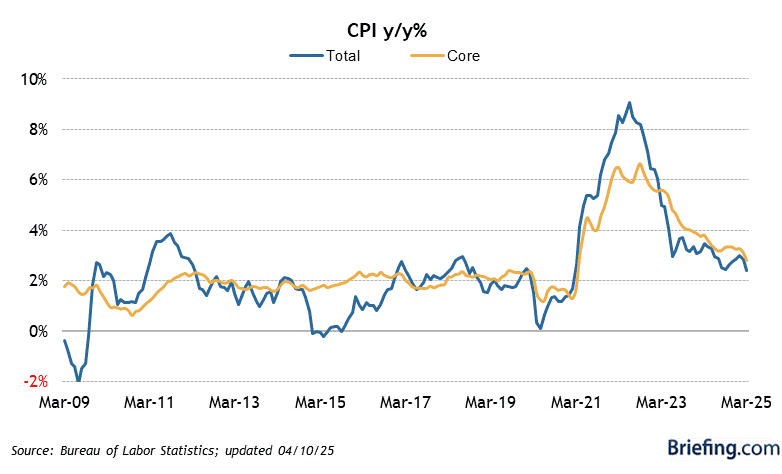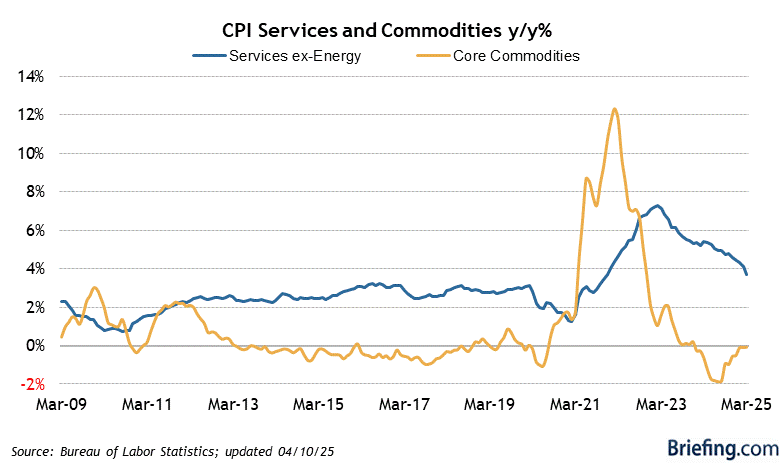 Highlights
The Consumer Price Index (CPI) increased 0.1% in October while core CPI, which excludes food and energy, increased 0.2%. Those upticks were both in-line with the Briefing.com consensus estimate.
Key Factors
A 0.3% increase in the shelter index drove the all items increase, which was mitigated by a 1.0% decline in the energy index and the food index being unchanged for the month
Core CPI was pushed up by the shelter index, as well as increases in the indexes for medical care, used cars and trucks, tobacco, education, motor vehicle insurance, and personal care.
On a year-over-year basis, the all items index rose 2.0%, versus 2.2% for the 12 months ending September. Core CPI increased 1.8%, breaking a five-month string in which core CPI was up 1.7% year-over-year.
Big Picture
The key takeaway from the report is that inflation pressures are still not acute, yet they are likely not weak enough to persuade the Federal Reserve from raising the fed funds rate again at its December meeting.
| | | | | | |
| --- | --- | --- | --- | --- | --- |
| Category | OCT | SEP | AUG | JUL | JUN |
| All Items | 0.1% | 0.5% | 0.4% | 0.1% | 0.0% |
| Food and Beverages | 0.0% | 0.1% | 0.1% | 0.2% | 0.0% |
| Housing | 0.3% | 0.2% | 0.4% | 0.1% | 0.1% |
| Equivalent Rent | 0.3% | 0.2% | 0.3% | 0.3% | 0.3% |
| Apparel | -0.1% | -0.1% | 0.1% | 0.3% | -0.1% |
| Transportation | -0.5% | 2.8% | 1.4% | -0.1% | -0.7% |
| Vehicles | 0.1% | -0.4% | -0.1% | -0.4% | -0.2% |
| Motor Fuel | -2.4% | 13.1% | 6.3% | 0.0% | -2.8% |
| Medical Care | 0.3% | -0.1% | 0.1% | 0.4% | 0.4% |
| Educ and Commun | 0.2% | 0.1% | -0.1% | -0.1% | 0.0% |
| Special Indices | | | | | |
| Core | 0.2% | 0.1% | 0.2% | 0.1% | 0.1% |
| Energy | -1.0% | 6.1% | 2.8% | -0.1% | -1.6% |
| Services | 0.3% | 0.2% | 0.3% | 0.2% | 0.2% |