Updated: 13-Oct-20 09:25 ET


Updated: 13-Oct-20 09:25 ET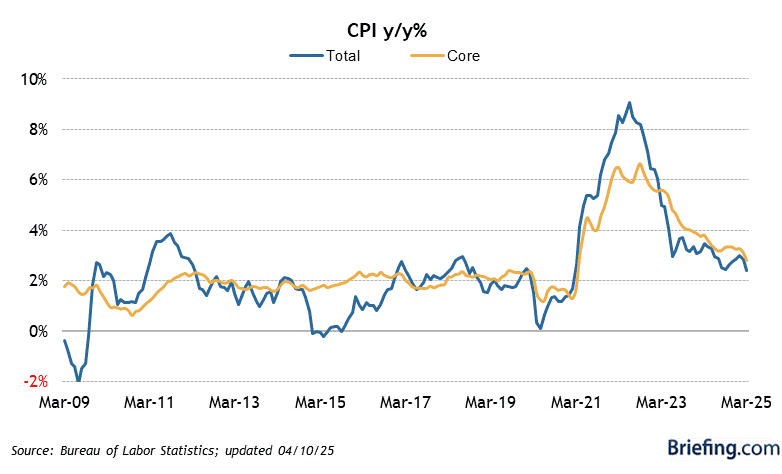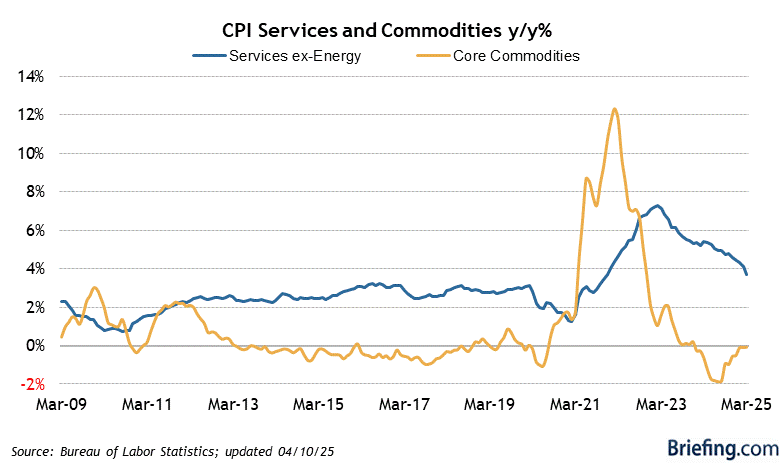 Highlights
Total CPI and core CPI, which excludes food energy, were both up 0.2% m/m in September, as expected.
That left the yr/yr readings at 1.4% and 1.7%, respectively, which is to say they are hanging on the Fed's average 2.0% inflation target like a wet blanket.
Key Factors
The food index was unchanged in September, as a 0.6% increase in the index for food away from home was offset by a 0.4% decline in the index for food at home.
The energy index increased 0.8%, led by a 4.2% increase in the index for natural gas -- the largest since December 2018.
The index for used cars and trucks surged 6.7% in September, marking its largest monthly increase since February 1969.
The shelter index rose 0.1%.
The indexes for motor vehicle insurance (-3.5%), airline fares (-2.0%), apparel (-0.5%), education (-0.3%), and household furnishings (-0.1%) all declined.
Big Picture
The key takeaway from the report is that there are pockets of inflation excess, but overall, the inflation rate isn't going to be ringing any tightening alarm bells at the Federal Reserve.
| | | | | | |
| --- | --- | --- | --- | --- | --- |
| Category | SEP | AUG | JUL | JUN | MAY |
| All Items | 0.2% | 0.4% | 0.6% | 0.6% | -0.1% |
| Food and Beverages | 0.0% | 0.1% | -0.4% | 0.6% | 0.7% |
| Housing | 0.2% | 0.2% | 0.3% | 0.2% | 0.2% |
| Equivalent Rent | 0.1% | 0.1% | 0.2% | 0.1% | 0.3% |
| Apparel | -0.5% | 0.6% | 1.1% | 1.7% | -2.3% |
| Transportation | 1.0% | 1.3% | 2.9% | 2.5% | -1.8% |
| Vehicles | 2.5% | 1.9% | 1.3% | -0.2% | 0.0% |
| Motor Fuel | 0.1% | 2.0% | 5.6% | 12.3% | -3.5% |
| Medical Care | 0.0% | 0.1% | 0.4% | 0.4% | 0.5% |
| Educ and Commun | -0.2% | 0.1% | 1.1% | -0.1% | 0.1% |
| Special Indices | | | | | |
| Core | 0.2% | 0.4% | 0.6% | 0.2% | -0.1% |
| Energy | 0.8% | 0.9% | 2.5% | 5.1% | -1.8% |
| Services | 0.1% | 0.1% | 0.6% | 0.2% | 0.0% |