Updated: 07-Nov-22 15:25 ET


Updated: 07-Nov-22 15:25 ET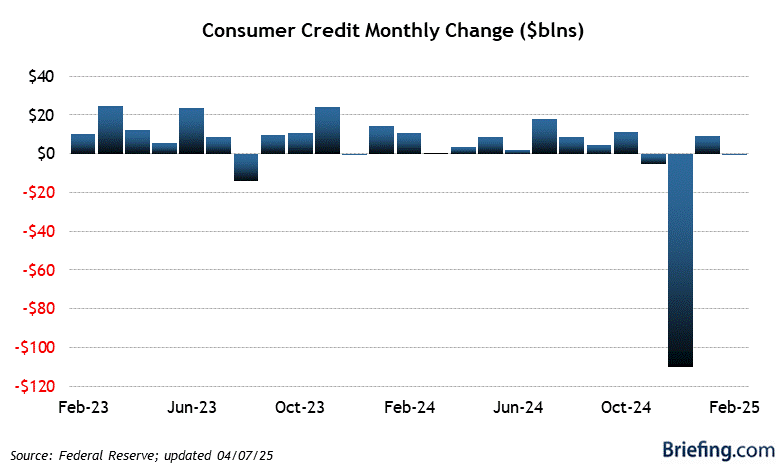 Highlights
Consumer credit increased by $25.0 bln in September following an upwardly revised $30.1 billion (from $23.8 billion) in August.
Key Factors
Revolving credit increased by $8.4 bln to $1.162 trln and rose at an annual rate of 12.9%.
Nonrevolving credit increased by $16.6 bln to $3.539 trln and rose at an annual rate of 4.9%.
In September, consumer credit increased at a seasonally adjusted annual rate of 6.8%.
Big Picture
The key takeaway from the report is that consumer credit growth persisted, demonstrating that the demand for credit has not vanished in a rising interest rate environment. That point notwithstanding, a slowdown in the pace of expansion is expected as home lending activity and auto lending activity weaken in the face of high prices and high interest rates.
| | | | | | |
| --- | --- | --- | --- | --- | --- |
| Category | SEP | AUG | JUL | JUN | MAY |
| Total Credit | $25.0B | $30.2B | $23.8B | $39.7B | $26.9B |
| Revolving | $8.3B | $17.1B | $10.8B | $15.6B | $7.4B |
| Nonrevolving | $16.7B | $13.1B | $13.0B | $24.1B | $19.5B |